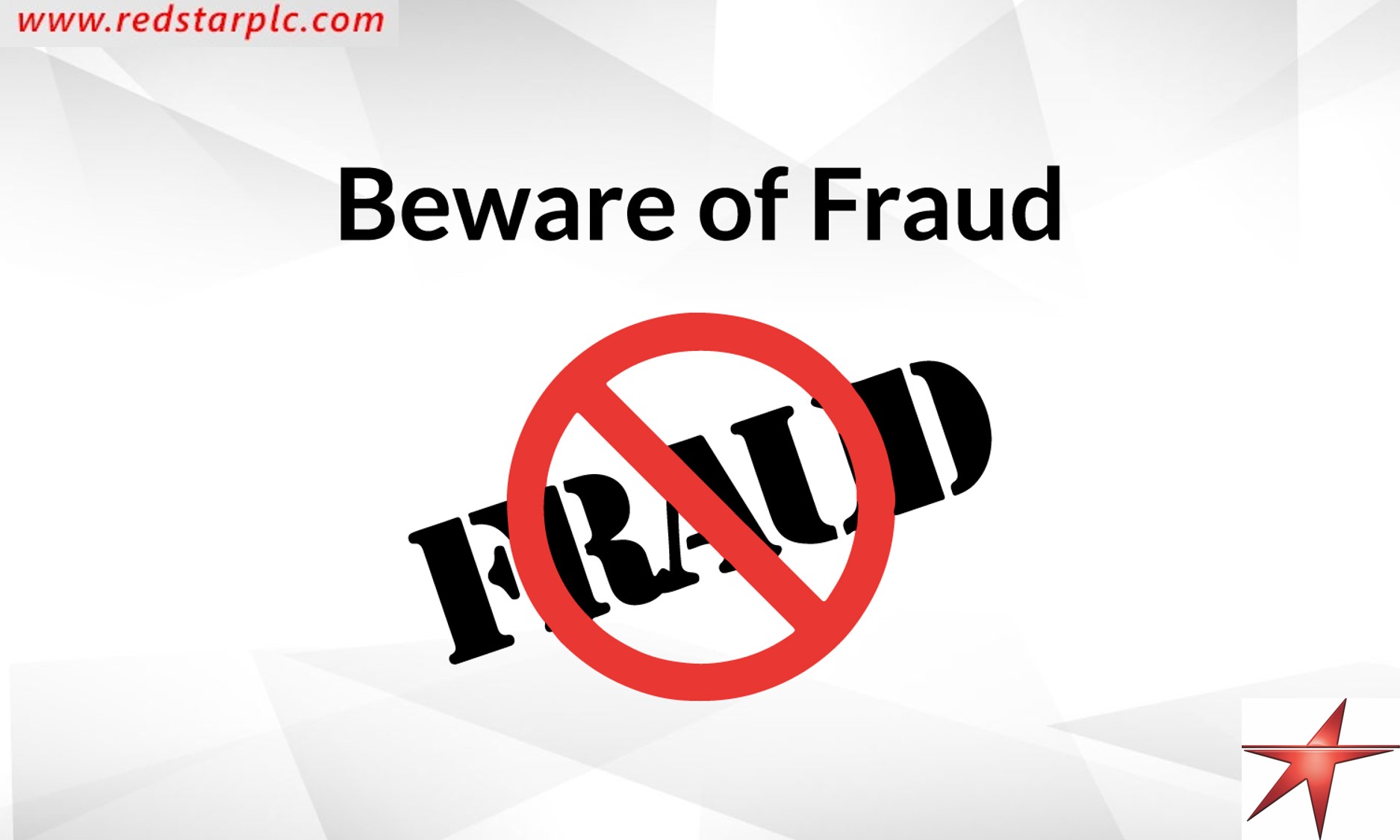 SCAM ALERT: BEWARE OF FRAUDSTERS
It has come to our attention, in recent months, that there are individuals posing as agents or staff members of Red Star Express Plc. In this capacity, they have defrauded customers by collecting their packages and requested payment for delivery. Most of the time, these packages are not delivered or they become missing, along with the money paid to the fraudster.
We want to state clearly that our business has always dealt with our clients and customers in good faith. Key among our values, as a company, is that of maintaining an ethical approach in all our dealings. We conduct all our transactions in an ethical manner and have been doing so for the last 27 years. Like many reputable businesses, we value the respect of all our customers and clients, and we take great exception to practices that threaten to bring our company into disrepute.
First of all, we would like to state that under no circumstances should any customer or client make payment into the bank account of any individual from Red Star Express Plc. The company will never ask anyone to make payment into an individual bank account when you are paying for our services. If you are asked to make payments into an individual bank account when paying for your packages to be delivered, kindly consider that transaction fraudulent and report to the appropriate authorities immediately.
We have also noticed that there are several false Red Star Express Plc addresses that have been uploaded on the internet, especially on search engines like Google. These addresses are displayed alongside our actual office addresses when customers search for us online. As a result, customers are likely to come in contact with these fraudulent individuals posing as staff members of the company. To find out where our offices are, simply visit the 'Contact Us' page on our website (www.redstarplc.com) and follow the link prompting you to view our Express Centres.
A lot of phone numbers have been uploaded online as the numbers to call when one has to reach us. Some of those phone numbers are owned by the fraudulent individuals posing as agents or staff members of Red Star Express Plc. Kindly note the only phone numbers to call are 01-2714747 and 01-2715670. Only the aforementioned numbers can be used to reach us via our Customer Service centre. If there are any other changes to this information, it will be clearly communicated.
We are deeply disturbed by the fraudulent acts undertaken in our business name and against members of the general public. It is our desire that every transaction be conducted with respect for the customer and in good faith. We sympathize with those who have been affected by this fraudulent acts and we are certain that this can be avoided in future transactions.