e-COMMERCE LOGISTICS SOLUTION
Red Star e-Commerce Logistics Solution has an extensive reach of more than 99% of districts in Nigeria. Unique to its service offering, Red Star e-Commerce Logistics Solutions has a large bouquet of services, which include, but not limited to the following:
Direct 'Cash on Delivery' facility
Payment on Delivery "cards",
Drop-off and Pickup centers at central business districts
'Prepaid' facility
Consolidation
Long Haul solutions
Retrieval Service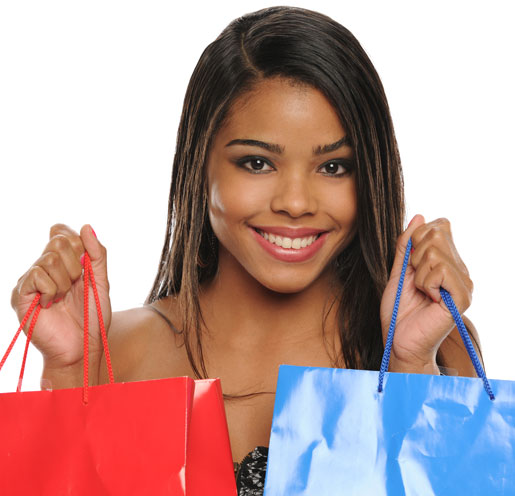 Our e-Commerce shipping, payment and tracking software solution makes it possible to ship more in less time, schedule a pick-up, track, reconcile payments, guarantee visibility, automate and manage your entire shipping process and a reach to 15,200 communities Pan-Nigeria, thus enabling your business to reach the remote areas of the country.
Hence whether you have a Business to Business (B2B), Business to Customer (B2C) or Customer to Customer (C2C) requirement, your quest for the perfect logistics partner ends here. Our services guarantee your customers coming back to you.
Online Shipping In Nigeria
Red Star online shipping solution in Nigeria is a specialized e-commerce logistics entity in the supply chain / logistics space offering customized multi-modal services to its online retail customers through its enviable surface and Red Star Express network and infrastructure in Nigeria. We facilitate three major flows in B2C supply chains, that is, product flow, information flow and monetary flow.
Our Forte:
Ability to integrate your invoicing system with our waybill generation system
Enables high volume pick-ups at minimal time
Transshipment route optimizer with the software shipping solution.
100% Accurate package routing across over 50 cities and 15200 communities
100% Delivery on GPRS enabled smart tablet devices
Accurate and secure deliveries Real-time information sharing and visibility
Electronic signature / Remarks by consignee
Immediate receipt of 'Proof of Delivery'
Return to origin Undelivered consignments can be sent back to the consignor
SMS/EMAIL integration:
Alerts to both consignor and consignee before/after delivery
Secure keys can be sent to consignees for pre-delivery validation
Package barcode identifiers
Efficient movement and zero misrouting
OUR SERVICES
In order to meet your expectations, we wish to offer the following solution:
Direct Merchant Shipping
This is an Express Delivery Service, structured to Pick up shipments directly from merchants for onward delivery to consignee. It takes care of time-sensitive delivery to different locations, The e-Commerce platform has no involvement (except during the purchase on the site). We are able to make deliveries to over 1,500 communities in Nigeria using a combination of Air, Land and Sea network. Our Transit time to major cities/Airport locations within the country is 24-72 hours.
Prepaid Shipping 
Payment on Delivery
Long Haul 
Drop-off and Pick-up Locations Service 
Retrieval Service
PROPOSITION
From our over 166 offices nationwide, several locations will be made available as designated pick up and drop off points.
Competent personnel, facilities and work tools shall be made available for the processing and delivery of the packages/orders.
Packages/orders shall be picked and processed daily for prompt delivery.
Unique Air Way Bills with 'bar-codes" shall be raised for the processing of packages/orders.
Proof of delivery to be made available on request.
Merchants shall provide packages/orders with appropriate packaging.
 Additional packaging, which is inclusive of tamper-proof flyers, boxes, bags and seals shall be used for the purpose of security and safe delivery of the packages/orders.
INSURANCE COVER
To this end, we wish to notify you that we have a FREE Goods-in-Transit insurance cover to the tune of NGN100,000.00 per AWB and NGN15,000,000.00 for truck load. Beyond this, a premium of 1% is required for the cover or the client can procure insurance cover from their preferred service provider.
Part-Payment Facility
As a corporate entity, you are given a part-payment facility whereby cost incurred on transactions are paid off periodically as agreed and when invoices have been presented to you.
OVERALL BENEFITS
Cost effectiveness.
Removal of the encumbrances associated with distribution nationwide.
Reach out to a wider coverage due to our geographical spread/Offices nationwide.
Security and peace of mind.
Day to day information is given on shipment status till the items are delivered.
Security and peace of mind.
Dedicated personnel to oversee your shipping activities.
Tracing and tracking of all transactions.
Excellent customer care.
Proof of delivery on invoice.
RED STAR EXPRESS CAPABILITIES IN NIGERIA
Licensee of the world's largest Air Express transportation company (FedEx) since 1994.
One of Nigeria's leading integrated logistics solution provider with competencies in air express service, land and sea freight, nationwide haulage and mail-room management.
ISO Certified – NIS ISO 9001:2008
Expansive geographical coverage in Nigeria with over 166 offices outlets.
Delivery to over 1,500 rural communities
Proof of Delivery on every package.
Fast and Effective customs clearance.
Online tracking of domestic package.
Over 1000 professional and well trained staff.
Stable board of directors and management.
Sound financial capability- publicly quoted since 2007.
Large fleet of dispatch bikes, shuttle vans and trucks ranging from 1- 30 tons capacity.