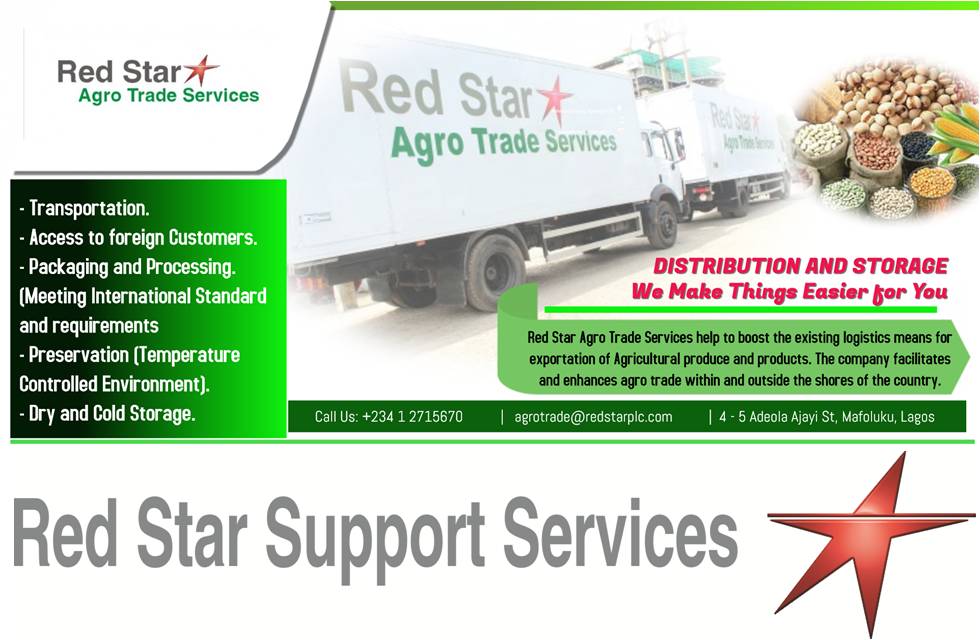 RSS, RED STAR AGRO BREAK NEW GROUNDS
June 2018 marked a good end to the first quarter of the new financial year at Red Star Express Plc as two of its subsidiaries have made new strides in their businesses. Red Star Agro has successfully made its first export delivery via Sea Freight while Red Star Support Services have also scored big by signing on Fidelity Bank as client for its Mailroom Management Service.
After weeks of preparation, Red Star Agro Trade Services was able to ship out a full 20 Square Foot Container containing mostly yam and other food products such as Indomie, Golden Morn, and even Maggi. The total weight of the shipment stands at 6.5 tonnes and it is set to reach the UK very soon. The transaction is a trading function of the subsidiary, which seeks to buy and export agro products to be sold overseas in exchange for receiving foreign currency.
As regards the Red Star Support Services, the Mailroom Management has been its biggest offering over and with Fidelity Bank signing on for the service; the subsidiary has another major bank on its roster. Quite rightly, it is a big win for the new financial year on both fronts.