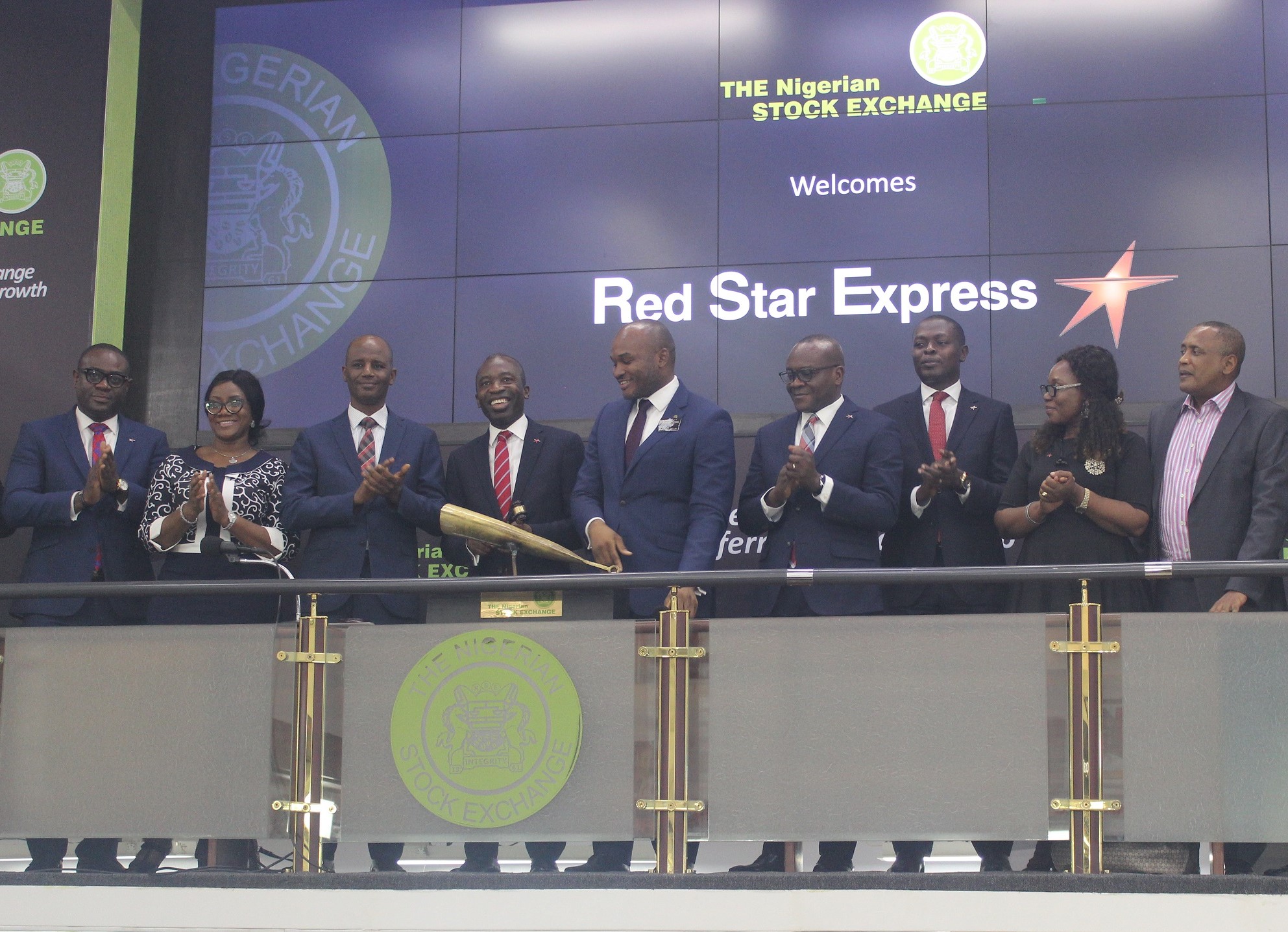 RED STAR TO PURSUE FURTHER EXPANSION
Red Star Express Plc is still looking to expand its operations, despite the recent influx of additional capital during its successful Right Issue Offer last year. This was stated by the Group Managing Director, Red Star Express Plc, Dr. Sola Obabori, during a visit, by the management of the company, to the Nigerian Stock Exchange for its Closing Gong ceremony on Friday 13th March, 2020.
Dr Obabori stated that while the company was delighted to for the successful Right Issue Offer, which was over-subscribed, it is considering making moves to raise even more capital in the future. "A Chief Executive I know once told me that you will also need more money to do what you need to do. That's the nature of business. As you grow, you will be need more resources to meet your expansion needs. We are looking to come back to the Nigerian Stock Exchange to seek more funding, just like we did in October last year. We want to continue growing and investing in our operations and human capital" he added.
He also stated that Red Star Express Plc is looking to invest in the Agriculture sector of the Nigerian economy. "Over the years, we have seen a rise in the importance of the Agriculture sector in Nigeria. The Oil sector has taken several hits over the years and we believe that Agriculture is Nigeria's best offering at the moment. We understand that funding is the sector's biggest issue and we are looking to expend some of our resources into that area to take advantage of its huge potential" he added.
The delegation from Red Star Express Plc, in addition to Dr. Obabori, also included the Executive Director, Sales and Marketing, Victor Ukwat; the Executive Director, Finance and Administration, Auwalu Babura; the General Manager, International Operations, Inemesit James-Okoro; the Divisional Managing Director, Red Star Support Services, Tonye Preghafi; the Deputy-General Manager, Domestic Operations and Sales, Kayode Agbe; the Deputy-General Manager, Corporate Resources, Frances Akpomuka; and the Deputy-General Manager, Administration, Abdulkadir Koguna.