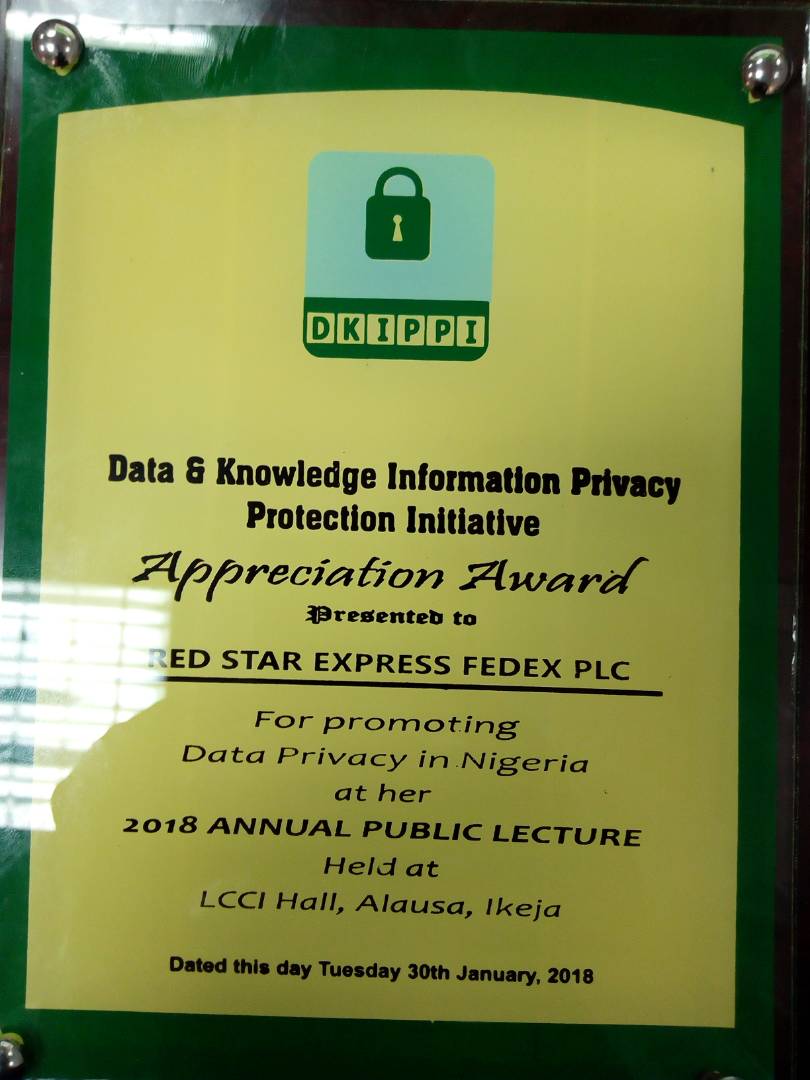 RED STAR HONOURED BY DKIPPI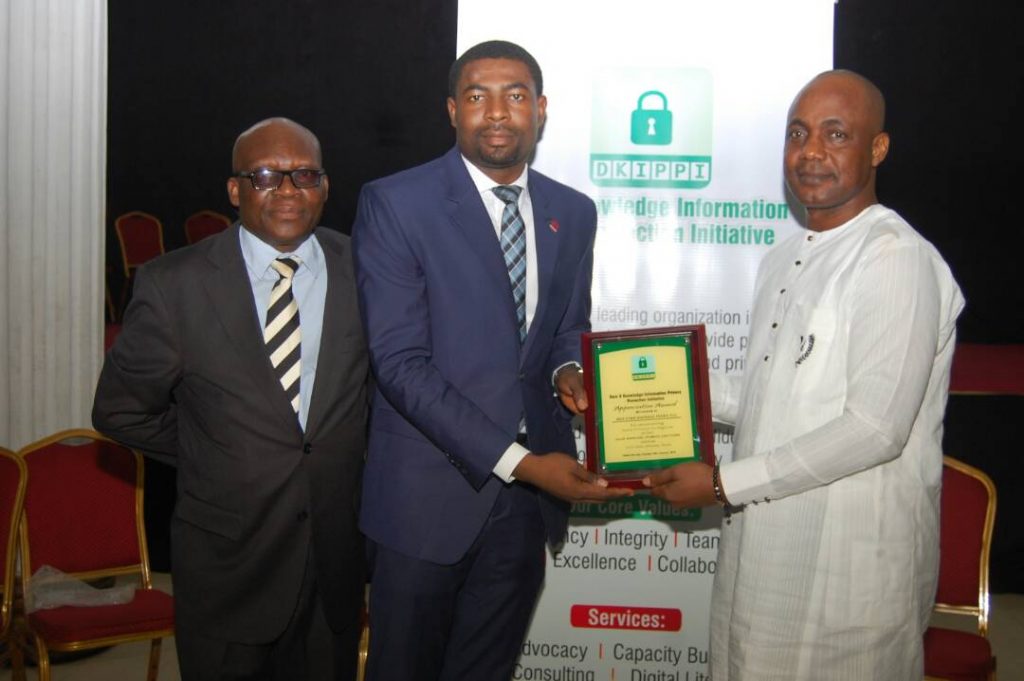 Red Star Express Plc has been recognized as one of the foremost companies in terms of Data Privacy and Protection by the Data and Knowledge Information Privacy Protection Initiative (DKIPPI), an organization dedicated to promoting the protection of data information in Nigeria. This came in form of an award given to the company by the organization at its 2018 Annual Public Lecture held at the LCCI Hall, Alausa, Ikeja on Tuesday 30th January, 2018.
The lecture, delivered by Dr. (Mrs) Titilola Akinlade (an Information Technology Practitioner and Fellow of Computer Science, University of Lagos) and titled 'Regulating Data Protection in Nigeria, was centered mostly on the need for regulations to be put in place to protect data given out by individuals to organizations for various reasons. According to her, Nigerians give out information about themselves to other individuals or organizations on a daily basis. This information could include Phone Numbers, Email Addresses, House Addresses and even Social Media handles.
She stated that individuals, organization and the government have a responsibility to protect any data about individuals handed to them in the course of their day-to-day business. She also urged individuals to be mindful of whom they give information about themselves to.
Alongside Red Star Express Plc, other awardees included Television Continental (TVC), Lagos State Government and the Guest Speaker, Dr. (Mrs) Titilola Akintade.