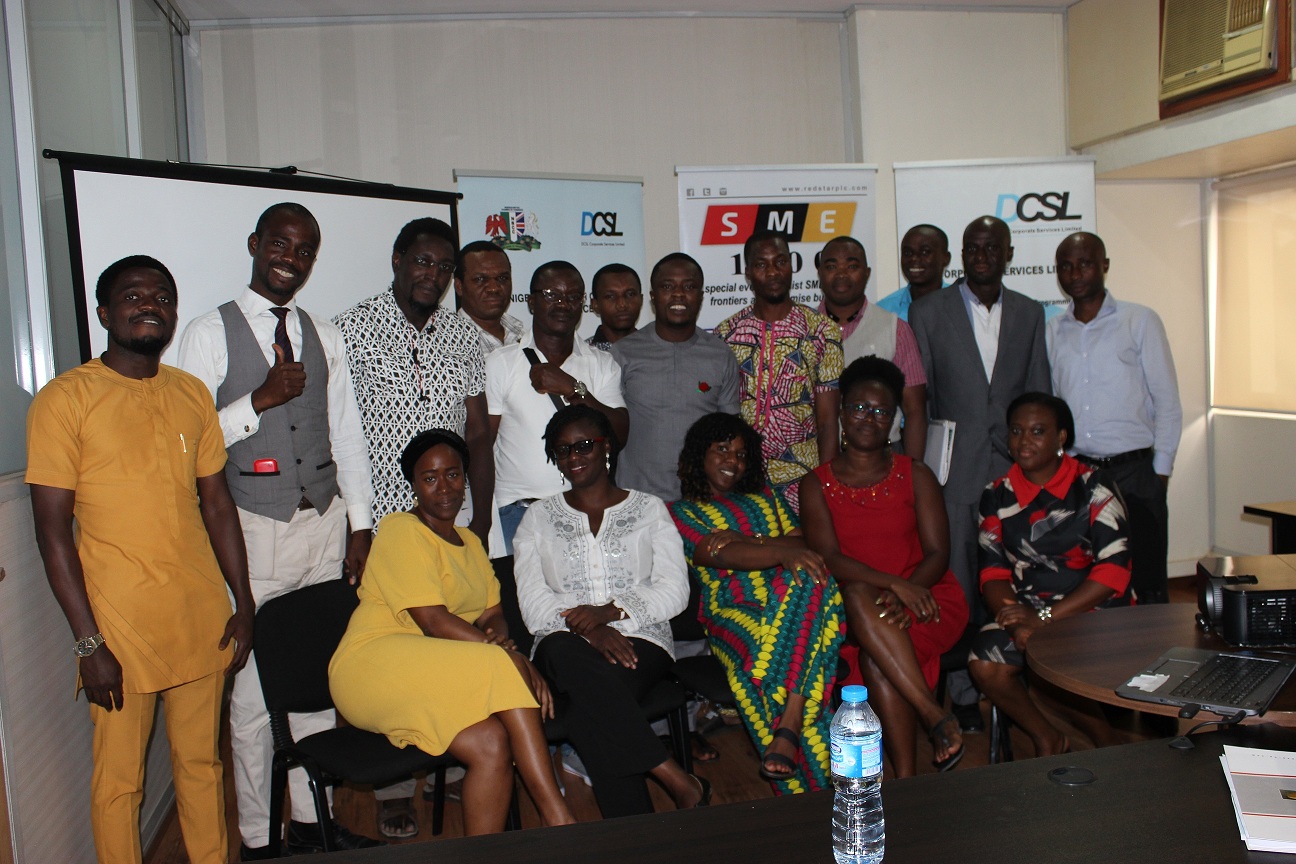 Red Star Express Plc Holds SME 1000 Breaking Boundaries Masterclass
Following up on the hugely successful SME 1000 event held in July this year, Red Star Express Plc held an SME Clinic yesterday for some of the Small and Medium Enterprises (SMEs) on the SME 1000 platform. The event was organized in partnership with DCSL Corporate Services, one of the most renowned Nigerian companies specializing in Corporate Governance.
Tagged the 'SME 1000 Breaking Boundaries Masterclass', the event will saw 21 SMEs come together to learn about Corporate Governance, Succession Planning and Developing a solid Business Plan. The event also presented a chance for the SMEs to build stronger relationships among themselves as they look to grow their various businesses. Furthermore, it provided an opportunity for Red Star Express Plc to meet with these SMEs and re-acquit them with the various products and services that the company has to offer to serve their various businesses.
Topics addressed during the event included Fundamentals of Corporate Governance for SMEs, Succession Planning, Breaking Logistics Boundaries and Understanding Financial Statements. Among the facilitators for the event were Tade Owodunni and Anne Agbo (both of DCSL), Rita Ijeoma Obu (CEO, Clement Ashley Consulting and Managing Partner, Ijeoma Rita Obu & Co.), and Sola Obabori (Group Managing Director, Red Star Express Plc.).
The event was well attended and most of those in attendance were pleased with the initiative. Most of the SMEs were thankful to Red Star Express Plc for giving them yet another opportunity to learn how to boost their businesses and were looking forward to similar initiatives in the future.