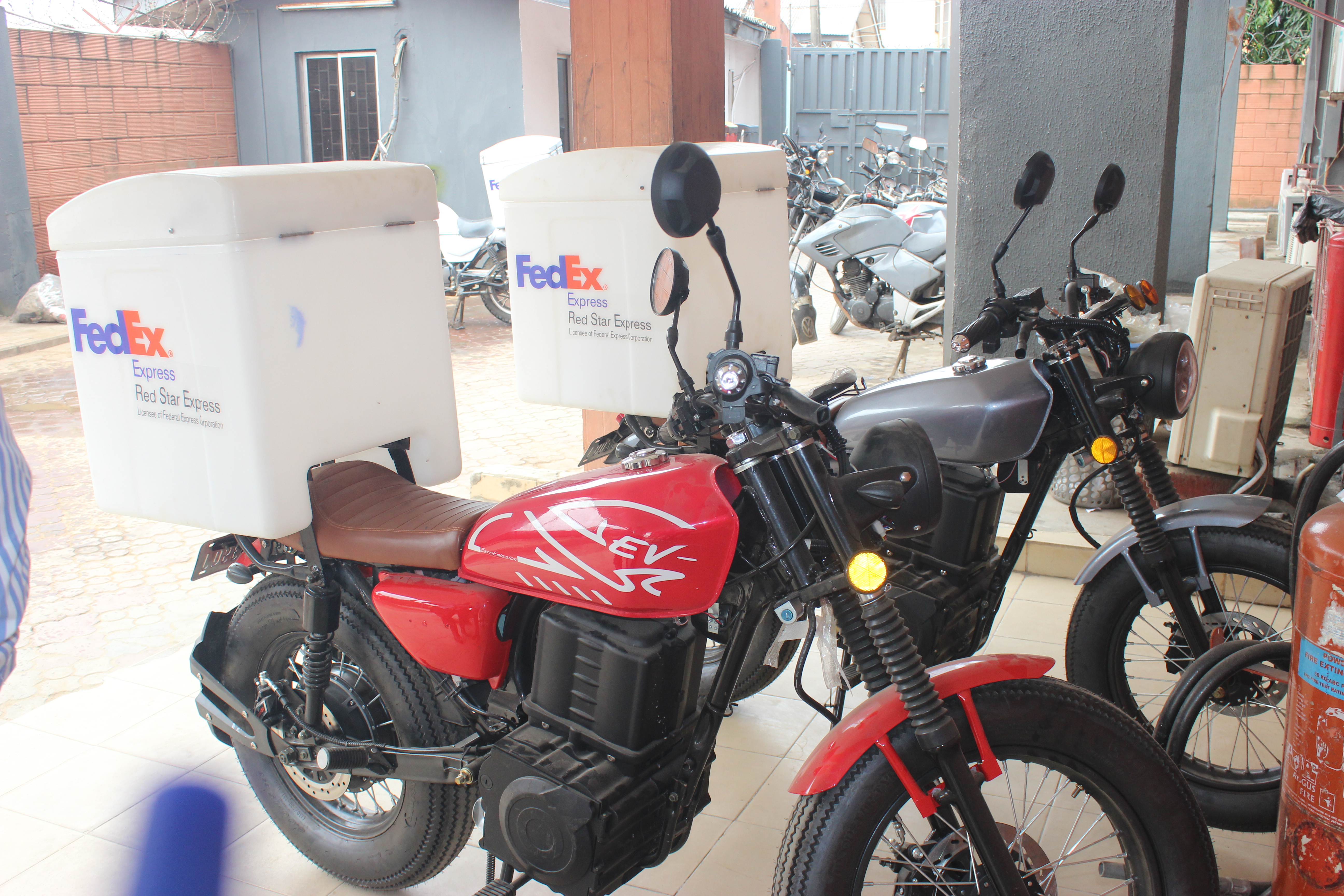 RED STAR ACQUIRES ELECTRIC DELIVERY BIKES
Red Star Express Plc has increased its fleet of bikes with the unique acquisition of electric delivery bikes. The bikes were acquired and unveiled earlier this week at the company's operations hub in Lagos.
Speaking at the unveiling of the delivery bikes, the Deputy General Manager, Domestic Operations and Sales, Kayode Agbe, stated that the latest acquisitions indicate the company's move towards playing its role in preserving the environment. "While we want to keep providing quality service for our customers, we are mindful of how vehicle exhaust fumes can affect the ecosystem," he added.
Red Star Express Plc is a Licensee of Federal Express (FedEx) Corporation, the world's largest delivery solutions provider. It has over 150 offices in Nigeria; with international offices in Niger Republic, Burkina Faso and Benin Republic. Its network spans over 1,500 communities in Nigeria and 214 countries worldwide.
Red Star Express Plc is made up of 4 divisions and business units specializing in areas such as Express Delivery, Logistics, Freight, Outsourcing services, Supply Chain Management, E-Commerce Facilitation, Printing and Packaging, E-Archiving, as well as Agro Trade Logistics.