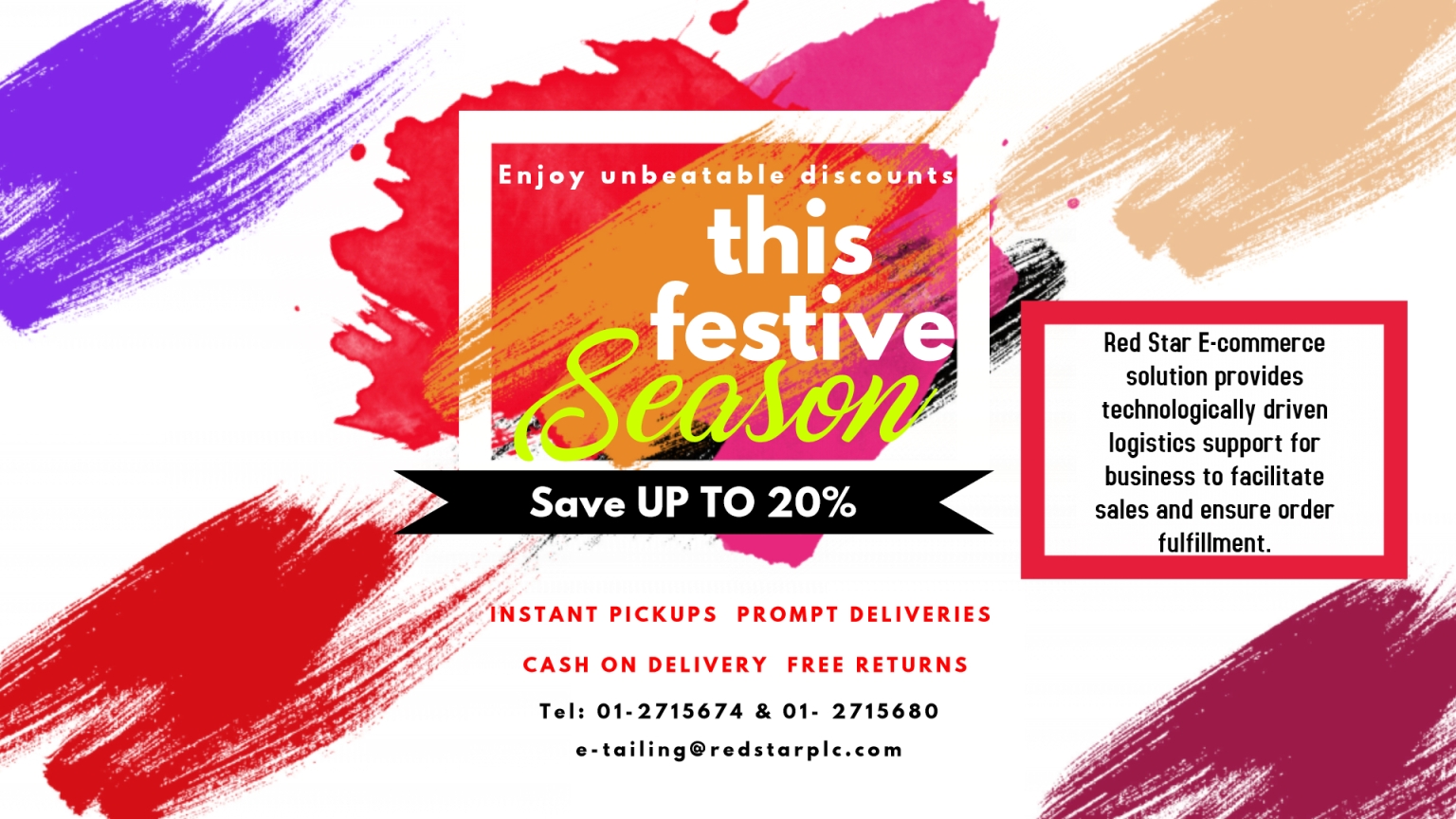 E-Commerce Festive Promo To Run Until January 2018
Red Star E-Commerce Solutions will be extending its Festive Season Promo into January 2018 as it looks to continue the good work of rewarding its customers and clients. The promo, which commenced on Wednesday 15th November, 2017, was initially billed to conclude tomorrow (Friday 15th December, 2017). However, this has been extended to conclude on Monday 15th January, 2018.
This was revealed by Jayson Oyarekhua, Chief Operating Officer, Red Star Technology, in an interview with Moov Nigeria, an online news platform specializing in publishing logistics news. Jayson stated that the promo provided an opportunity to reward loyal customers and clients of Red Star E-Commerce Solutions and to raise awareness about the service itself. "You know as popular as Panadol is, they still advertise somehow, so people need to understand what we do and try out our services." He added.
As earlier reported, the promo is offering e-commerce merchants a 20% discount on their shipping within this period while also giving them ZERO charges on returns. This means that they ship for 20% less (in terms of cost) and they pay NOTHING if an item has to be returned to them.