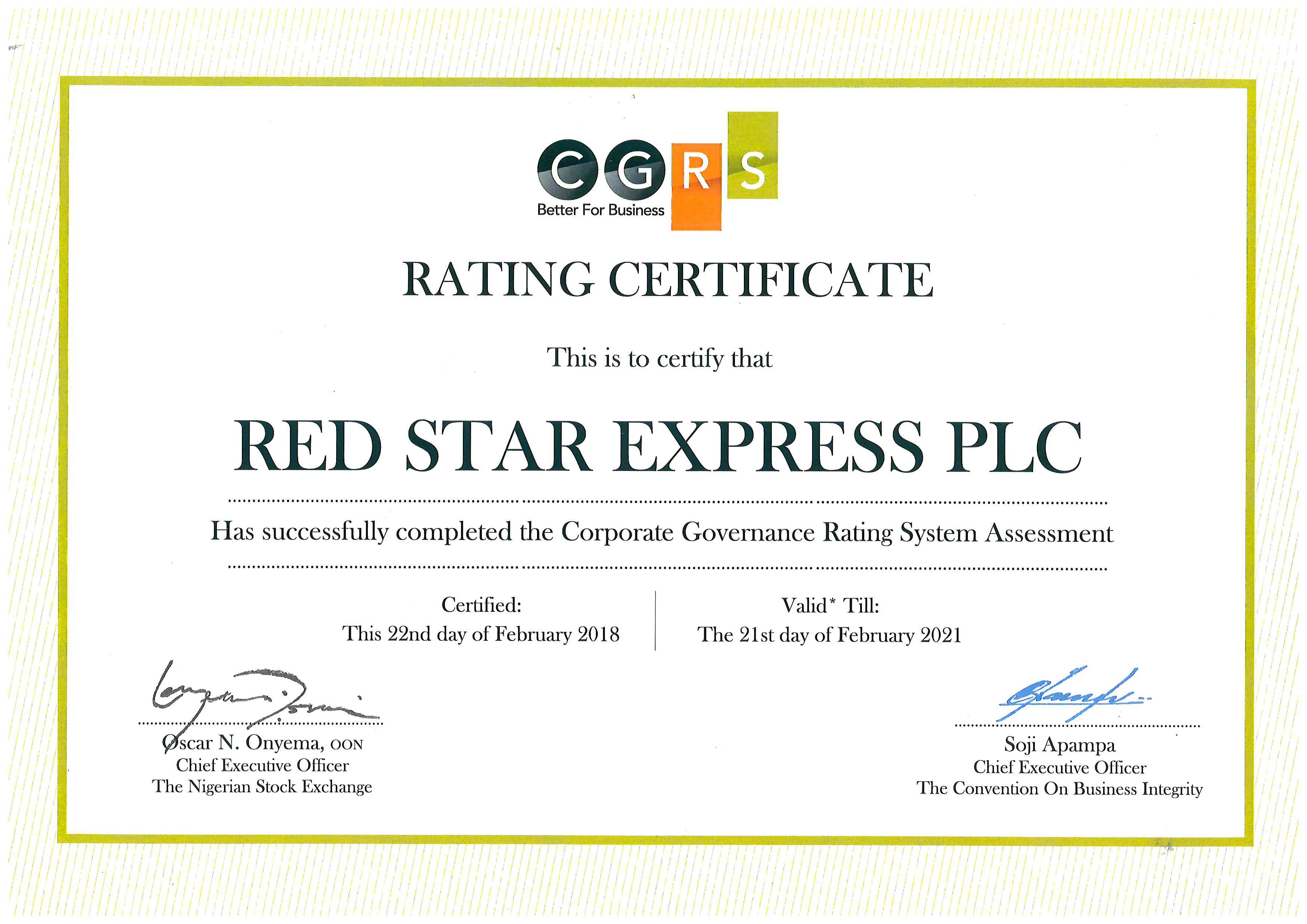 RED STAR RECEIVES CGRS RATING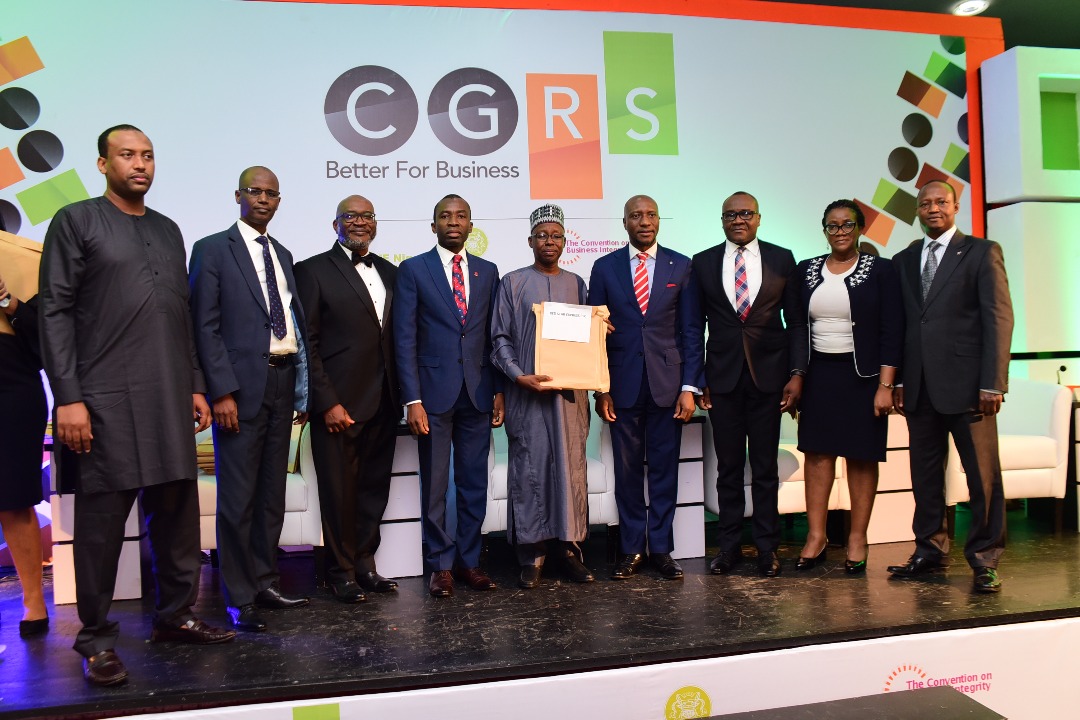 A good start to the year 2018 has seen Red Star Express Plc receive the prestigious Corporate Governance Rating (CGRS) Award, having completed the Assessment System. The certificate was presented to members of the Board of Directors last Thursday (22nd February, 2018). Receiving the award on behalf of the Company's Board was Sola Obabori (Group Managing Director, Red Star Express Plc), Victor Ukwat (Executive Director, Sales and Marketing), Auwalu Babura (Executive Director, Finance and Administration), Sule Bichi (former Managing Director, Red Star Express Plc), Sulaiman Kogana (Board Member), and Frances Akpomuka (Company Secretary and Head of Corporate Resources).
Red Star Express Plc is one of 33 companies to have received this award and is the only Logistics Company to be a recipient this year. The award is given to companies who achieved at least a 70% pass mark in the assessment system. Presenting the award to the company was the Chief Executive Officer (CEO) of the Nigerian Stock Exchange (NSE), Oscar Onyema.
The Corporate Governance Rating System (CGRS) was launched in 2012 by the NSE in conjunction with Convention on Business Integrity (CBI) to rate quoted companies based on their corporate governance and anti-corruption culture, thereby improving the overall perception of and trust in Nigeria's capital markets and business practices.