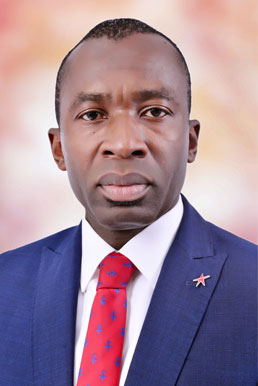 RED STAR PRIMED FOR GROWTH IN AGRICULTURE, INFO TECH- DR OBABORI
Red Star Express Plc is in the best position to take advantage of the opportunities in the Agriculture and Technology space. This was stated by the company's Group Managing Director, Dr Sola Obabori, during an interview with Channels Television earlier this week. In the interview, set to be aired later this month, Dr Obabori explained that the company has made major investments to raise its capacity to take advantage of business opportunities; especially in Agriculture.
"Following our successful capital-raising exercise in December 2019, we have been able to raise funds to make significant investments in our business. We have acquired new trucks, bikes, and even warehouses. Our services have been remodeled to reflect our response to changing market conditions. Moreover, we are working with several consultants and professionals to ensure that our processes are more automated using the best technology available to us," he mentioned.
Dr Obabori was speaking about the company's Corporate Social Responsibility activities; with a focus on the Red Star Foundation. He talked about the early years, the goals guiding the foundation and plans for the future. "In addition to sponsoring more students to school and mentoring them, we want to do more for the teachers and the schools that are around our offices," he added.
Red Star Express Plc is a Licensee of Federal Express (FedEx) Corporation, the world's largest delivery solutions provider. It has over 150 offices in Nigeria; with international offices in Niger Republic, Burkina Faso and Benin Republic. Its network spans over 1,500 communities in Nigeria and 214 countries worldwide.
Red Star Express Plc is made up of 4 divisions and business units specializing in areas such as Express Delivery, Logistics, Freight, Outsourcing services, Supply Chain Management, E-Commerce Facilitation, Printing and Packaging, E-Archiving, as well as Agro Trade Logistics.