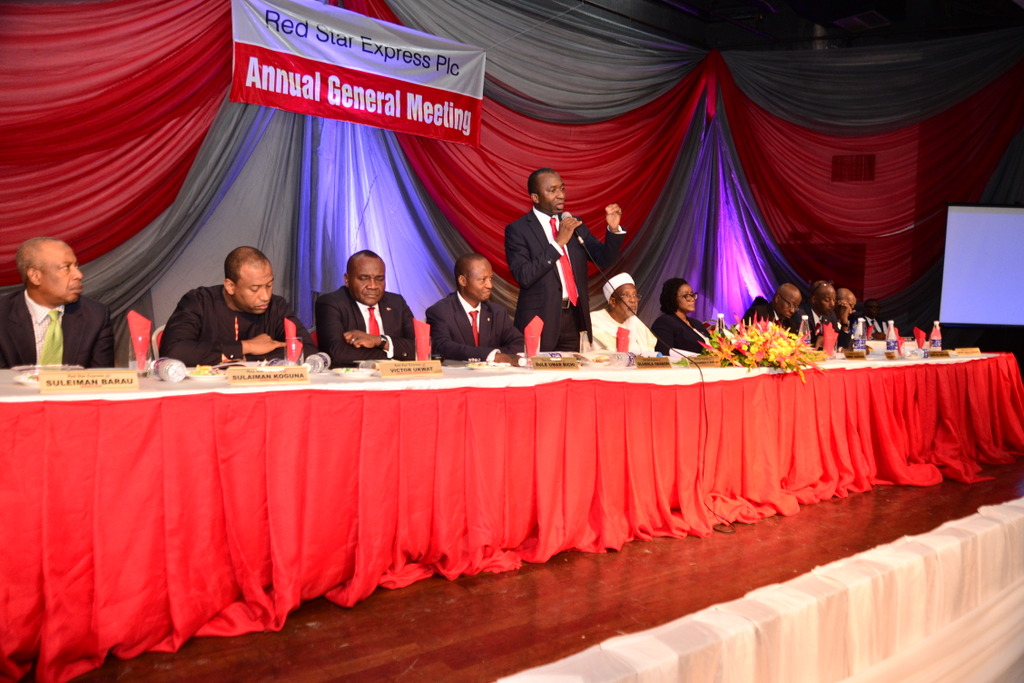 RED STAR AGM TO HOLD OCTOBER 8TH
The 2020 Red Star Express plc Annual General Meeting will hold on Thursday 8th October 2020. For the first time in recent years, this meeting will hold at a later time than usual in 2020. The announcement comes after the last company Board meeting held last week in Lagos.
This year's Annual General Meeting will be the first to be held with virtual elements; meaning that most attendees will view the event via digital platforms like Zoom. "In line with COVID-19 directives regarding social distancing and other safety measures, we will have a far less number of attendees than usual. It is expected that the Annual General meeting with have no more than 30 persons in physical attendance", according to Head, Corporate Resources and Company Secretary, Frances Akpomuka.
Red Star Express Plc is a Licensee of Federal Express (FedEx) Corporation, the world's largest delivery solutions provider. It has over 150 offices in Nigeria; with international offices in Niger Republic, Burkina Faso and Benin Republic. Its network spans over 1,500 communities in Nigeria and 214 countries worldwide.
Red Star Express Plc is made up of 4 divisions and business units specializing in areas such as Express Delivery, Logistics, Freight, Outsourcing services, Supply Chain Management, E-Commerce Facilitation, Printing and Packaging, E-Archiving, as well as Agro Trade Logistics.