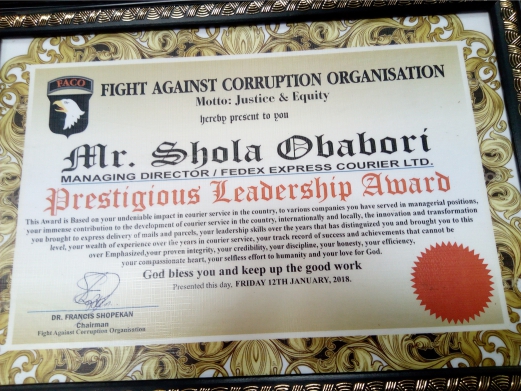 GMD Receives Prestigious FACO Leadership Award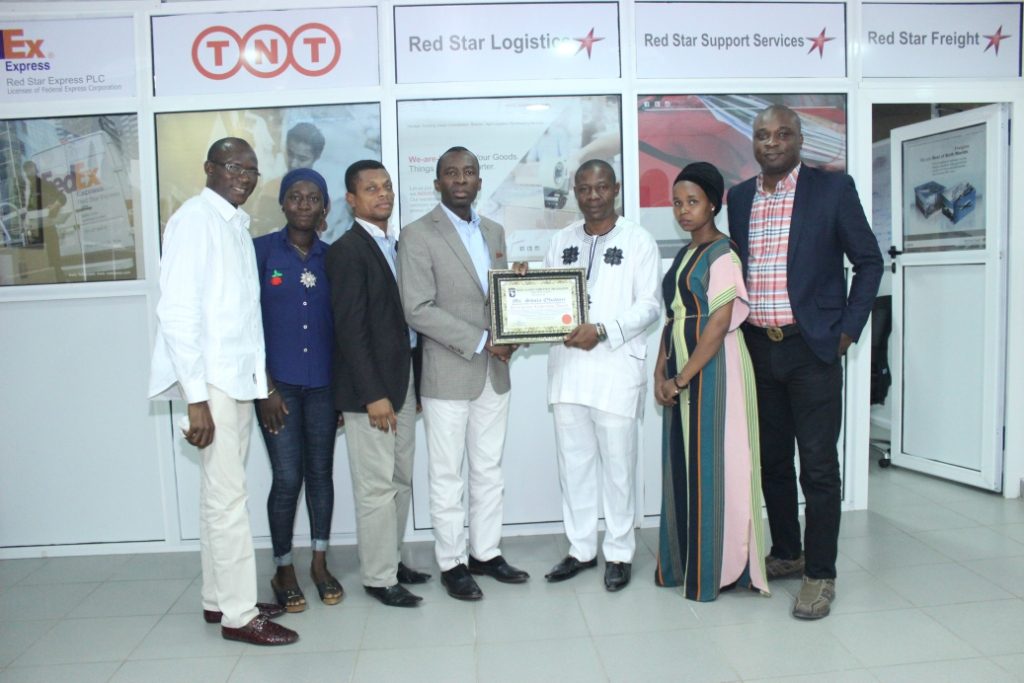 The Group Managing Director, Red Star Express Plc, Sola Obabori, was the recipient of the the Prestigious Leadership Award given by the Fight Against Corruption Organisation (FACO), an Anti-Corruption Non-Governmental Organisation (NGO) focusing on eradicating corrupting within Nigeria.
Sola Obabori was being recognized by FACO for his immense contribution to the courier industry in Nigeria as well as his impact on the other companies in which he served in managerial positions. According to the organization, Sola Obabori's leadership skills have distinguished him among his peers and these skills are equally responsible for the position he attains today.
Red Star Express Plc was also recognized as a responsible company which handles its operations in the highest ethical standard. According to FACO, research had been carried out prior to when the award was attributed to the company. Findings in this research revealed that Red Star Express Plc remains one of Nigeria's foremost companies due to its ethical approach to conducting business.
In his remarks, Sola Obabori stated that he has always maintained that ethical practice be applied to all things; adding that it is always better for individuals (and companies/organisations) to avoid soliciting for bribes. "Make sure you're not the one caught taking bribe. If everybody followed this approach, it's a step towards eradicating corruption in Nigeria".